Blogs
Fly Fishing Gears For Beginners In 2023
If you are looking for Fly Fishing Gears For Beginners In 2023, you have come to the right place. This site is designed and dedicated to simplify, educate and help anyone who wants to get into fly fishing. We want to help fly fishing beginners, men, women, and children, make the best choices and decisions when purchasing beginner fly fishing gear.
We like to keep it simple here and we believe that when starting out, you don't need to spend thousands of dollars to start enjoying this great sport. With over thirty years of fly fishing experience, we use our knowledge and experience as we research, use, and or demo all the products that we suggest.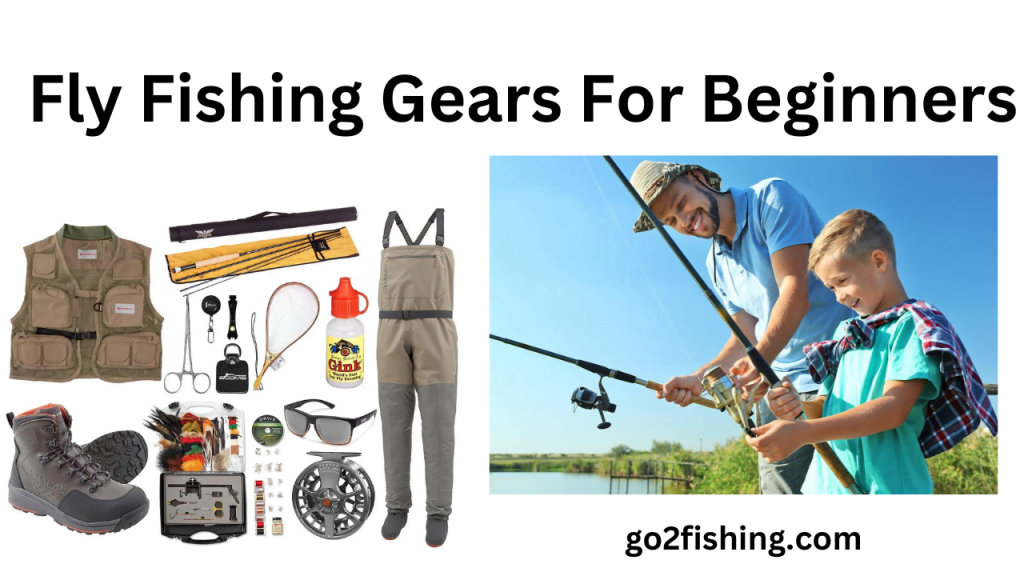 You don't need to start out getting everything that's involved in fly fishing, we suggest starting with the basics, a fly rod and reel, and then building your fly fishing arsenal as you progress. Adding first a good pair of wading boots, then some breathable waders, and then, the really fun stuff, all the great accessories that you may need. Take a look and let us know what you think.
Fly Rods and Reels
The first thing you will need to get started fly fishing is, of course, going to be a rod and reel. With so many choices out there it can fly fishing rods to be overwhelming, to say the least. We suggest a rod and reel starter package its a great way to get an entry-level fly rod and reel that you can seriously use for a lifetime.
Entry or starter level does not have to mean cheap or limited as long as you realize what to look for. We have done our research and have come up with some great options that will work well for all beginners. Men, women, and children.
Wading Boots

wading boots A good pair of wading boots, although not essential to get started, helps you navigate slippery and rocky river bottoms. Boots should offer protection as well as comfort and durability. As you can imagine fishing boots or any boots for that matter, take a beating so a decent pair of boots is a great investment.
This doesn't mean you have to get the most expensive boot out there. We suggest starting with a medium price boot that has a well-known name. Names like Simms, Orvis, Redington, and Korkers have been around for years and are well-known in the fly fishing industry.
Fishing Waders

fishing wadersIf you're strictly fishing during the warmer months of summertime, you may not ever need to purchase fishing waders. However, if you're fishing in the spring, fall, or winter months waders are a must. A breathable, waterproof chest wader is what you want when the water and weather get cooler. Again it is not necessary to purchase the most expensive waders, it comes down to knowing what to look for.
A durable 3, 4, or 5-layer breathable chest wader with neoprene stockings is where you need to start. We suggest letting your fishing habits decide what type of wader is best for you. If you are going to be on the water once a month then it may make sense to choose the less expensive 3-layer wader.
However, if you are like us and like to get out there a couple of times a week then the more durable 4 or 5-layer wader will more likely make more sense. When you decide to purchase waders, don't overthink it, get what you are comfortable with and get fishing.
Accessories
As you go through your fly fishing journey you will realize the necessary, and even the unnecessary, accessories that you will need as well as ones that you just want. Fly fishing gear (accessories) that you will most likely need to include.
Sunglasses. Sunglasses are not just for eye protection, a good pair of polarized sunglasses does more than just protect your eyes. Polarized lenses cut the glare off the water and can help the angler to see below the water's surface. Eye protection, in any form, is a must while casting flies with hooks.
Fishing vest or pack. Times have changed from your grandpa's old-time fishing vest. There are so many great options out there to store your fishing gear that it's hard to go wrong. I you decide on a vest a backpack a fanny pack or a sling pack just choose something that looks comfortable as well as something that can manage your fly boxes, leaders, water bottle, first aid kit, and anything else you may need during a great day of fishing.
Wading socks. Any neoprene sock works fine. Just make sure to wash them after a day in the water.
Fly fishing jackets or wading jackets. A must for all anglers, stay dry and keep fishing.
Dry bags, duffle bags, etc. Keeps your fishing gear organized.
Wading pants. These are not only cool but nice to have for summer fishing.
Fly boxes. We like see-through and waterproof boxes.
Nets. Make sure they are fish-friendly, soft rubber or vinyl works best.
Flies. Nymphs, streamers, dry flies, terrestrials.
So many other great accessories to have on hand, explore and enjoy!
Fly fishing is fun and a great way to get out and explore the outdoors. Fly fishing gear for beginners is here to help. Let us know if you have any questions, we will be happy to answer.