Blogs
Great Tips To Help You Catch Fish
Great Tips To Help You Catch Fish, Fishing seems so darn simple, but once you get to the water with your pole, you may find that it isn't as easy as it seems. If you'd like to know how to be a better fisherman, without having to shell out hundreds for seminars, books, or videos, read on.
When teaching young children to fish, you should begin by placing a floating bobber on their line. When a fish bites the bait the bobber will plunge under the water allowing the youngster to know that they have a bite. Bobbers are used by many fishermen as well as children. read also: Try Fishing To Help Relieve Your Stress
If you're fishing at the bottom using a shad, be sure to cut your bait's tail prior to placing it into your hook. This prevents the bait from tangling due to spin as it goes further into the water. Additionally, the scent of the wounded bait will attract additional fish.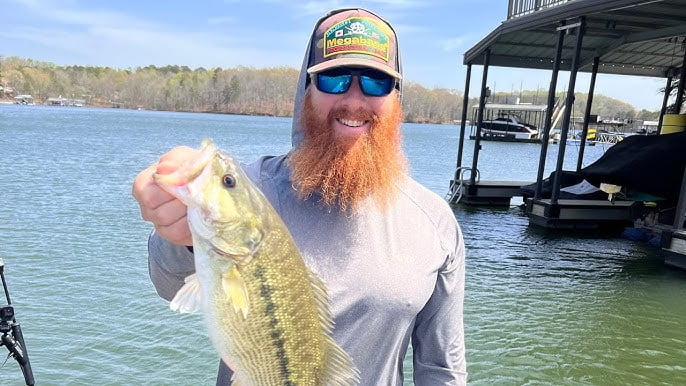 A good fishing tip is to use a line weight that is as light as possible, but will still allow you to safely reel in your fish. If the line is visible and heavy, that means that it is a thick line. You want the right weighted line for the kind of fish you are trying to catch.
Beginners and children should start with a spin casting reel. This is a simple design that is easy to set up and easy to use. Releasing the line is a matter of a button press, and drawing it back is just as straightforward. Overly complicated gear will just frustrate a novice. read also: Fish Not Biting Increase Your Luck With These Tips
It would be wise to choose a fly that closely resembles insects in the area you are fly fishing at. Try turning over a rock and matching your lures to the bugs you see under it. This will allow your flies to look more authentic, resulting in more bites.
Consider the color of the water, as well as the light quality, when choosing your bass bait. Believe it or not, in murky waters or on overcast days many fish respond better to more natural-looking dark lures than to their flashy alternatives. On the other hand, clear waters and bright days are perfect for red, white, and yellow lures.
Make sure that you are using the right type of bait for the fish in your area. Ask someone at the bait shop for a bit of help with this, if necessary. If you are using the wrong bait, even if it is a high-quality and expensive bait, the fish won't be attracted to it.
When you are fishing, it's important to have the right equipment for every situation. Before setting out on your trip, determine which lures and bait are preferred by the type of fish you are aiming for. Finding out which lure works with which fish is something that you learn through experience.
You have probably heard the quote "location, location, location" when it comes to certain things, such as real estate. The same holds true for fishing. It is crucial that you have a solid idea of the location of the fish you are attempting to catch. Once you find this location, you are much more likely to catch a lot of fish.
If you hook a fish that is large and it turns back towards you while bringing it in, you need to release it. This is because your line will be too short to gain any reel and pump action to land it. Exercise more patience next time before reeling in the fish.
While fishing with a buddy, it is important that you pull your line from the water whenever he or she snares a fish, and your partner should do likewise if you are catching a fish. This prevents crossing of the lines, and it lets you help them with their fish if needed.
When planning on where to go fishing, be sure that you pick an area that contains a lot of fish. If not, you could waste hours trying to catch a fish to no avail. If you are unsure if there are many fish in your area, ask an expert. read also: Having Trouble Catching Fish Then Read On For Some Great Tips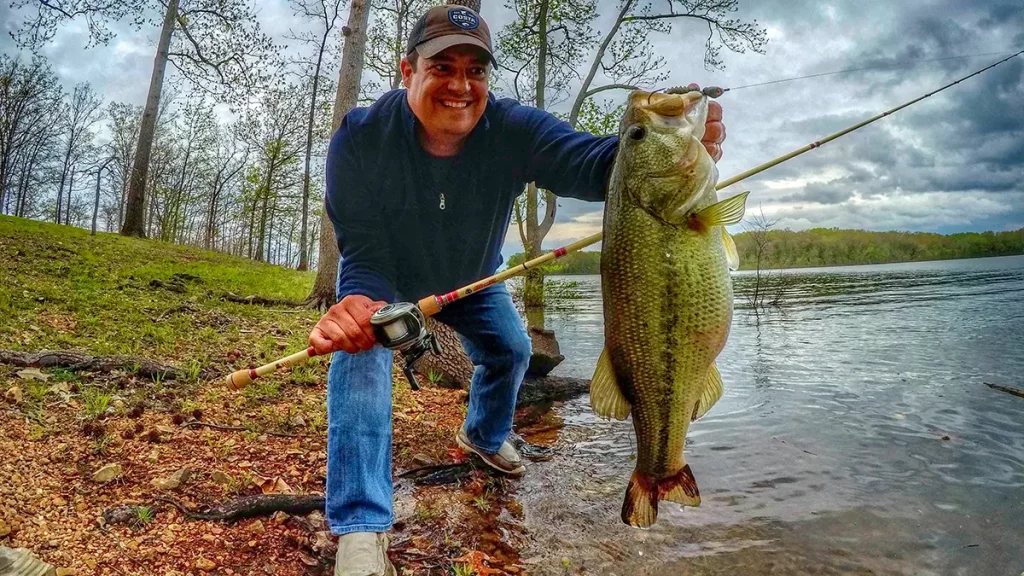 When you pull together all of your equipment for your next fishing trip, make sure to bring your camera along! If you make a particularly impressive catch, you will certainly want to document it. Even if you don't land a whopper, you may want to make a record of a fun trip with friends.
When fishing in freshwater, look for fallen debris. Cattails, logs in the water, and lily pads make great places for fish to hide, and therefore they usually equal a great fishing location. Just be sure that any water you pull your boat into isn't too shallow or you might end up getting stuck.
Patience is an important part of fishing. If you do not have a lot of patience, then you probably need to find a different spot that does not require the ability to sit still for long periods of time. If you're intent on fishing anyway, you'll need to get yourself used to the patience required by taking shorter trips at first.
Be sure to take breaks from sitting still while fishing, especially if you are getting impatient. Moving around will help you enjoy the scenery from a different perspective and keep your mind alert. You may even stumble upon a great fishing spot. read also; Picking The Right Kind Of Fishing Pole For Your Kids
To help you ensure you don't give up too early when you're fishing, it's important to have patience. Experienced fishermen can spend hours out on the water at times without catching a single fish. Remember that self-control is crucial and having the patience to catch the fish is as important as any other advice.
While there are many experts who would love you to pay for their advice, we've provided this article free of charge, so that you can find out how to be better at fishing. Hopefully, you've learned as much as you can and are able to use these tips to your advantage in the future!