Blogs
Recent Regulations Regarding Amateur Fishing
Recent Regulations Regarding Amateur Fishing, don't know if you have been following the newspapers lately, but the news I read yesterday both surprised me and made me think deeply.
The summary in the news was this: From now on, not everyone will be able to fish according to their own mind. Fishing will be subject to a certificate and this certificate will be given to fishermen after a certain training.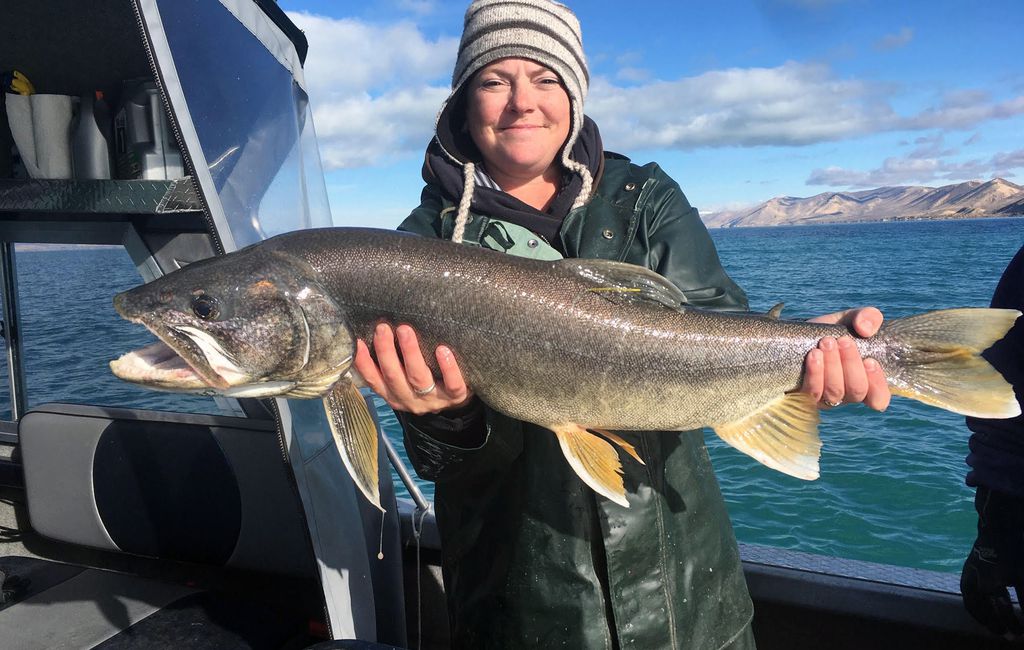 So now, while fishing in the throat, suddenly someone comes to you and says, "Do you have a fishing license? " he might ask. Or, let's say you got up with your family and went to a picnic by a lake or stream. You have fishing rods and necessary materials in your car, you felt like throwing fishing rods. Thanks to the new arrangement, you won't be able to do that. The government won't allow it.
In addition, hunting with dynamite, lime, electricity, etc. will be prohibited (which is already prohibited). It is impossible for real amateur fishermen to do this anyway. I have never seen an amateur fisherman carrying lime or batteries in his bag. did you see it?
Existing Amateur Fisherman's Certificate
Let's take a closer look at this issue.
This document was already created by legal regulations, although it was not active within the framework of the system, it was an existing document. In other words, you could go to the Regional Directorate of Agriculture (according to the year 2004, because I bought it at that time) in exchange for $20, identification information, and a photograph. 
Probably higher now. I have witnessed that some people have a document saying that they can hunt even in national parks thanks to this document. So, what other advantages could it have if it is not compulsory and if it is necessary to take it? Moreover, although not compulsory, law enforcement officers could arbitrarily pick up your fishing rods and attempt to impose a fine, or politely threaten you if you say it is illegal.
So what did this document give you? A big nothing. The income obtained was going to the state's coffers, and anyone without a document could fish as much as they wanted, whenever they wanted, wherever they wanted. Normally, those who have documents like me would naturally ask, "Why should I pay for this document?" Moreover, the document was 2 years old at that time. As a result of the new arrangement, it will probably be annual. Penalties will come to those who do not comply with this rule, etc. Let's plant a seed of conspiracy theory here by calling it an annual income source for the state.
I have never been against this system and never will be. My problem is all about the functioning of the system. In foreign countries where this system is implemented, the money paid for a document or certificate is spent where necessary within that system.
To put it simply, the money collected from 1000 hunters is spent on taking the necessary measures to protect the fishing areas, fishing or controlling them. In this way, both the natural balance is maintained and the hunters do this job properly and the continuation of the same income cycle is ensured without any opposition (because the hunter is satisfied) every year.
Let's come to our country. When I first received the document, a statement was made that it would be mandatory in the same way. Those who were fans like me went for a run and completed their document and attached it to their wallet. So what happened next?
What happened next was that the existing order continued. In other words, everyone continued to hunt according to their heads. The word was feared.
I must say once again that I am not against the new regulation. My problem is that with this order, the document fee that will be collected from the fishermen is not in the order, but the possibility of being spent on the places needed in the state's coffers. I believe that good things will happen if the law comes into force and control is ensured.
The thoughts of some of my friends with whom I have discussed this issue are also interesting. Many opinions are expressed, from those who believe that the hunting equipment industry will take a hit, to those who think that drunks will disappear. It's impossible not to justify some of them, but some of them are seriously fantastic.
The biggest concern for me is how the audit will be done after the law becomes valid. I wonder if the hunting license will be given based on the region or if will it be a document covering inland waters and seas. There is also the issue of providing training on the subject. In other words, membership in an association will probably be required and we will be able to obtain this document as a result of a small examination.
Who will do this exam? What will be the content of the exam? Who will determine the content of the exam (in terms of logic, the content should be the habitats of the fish, prohibited times, and limits)? Which institution will be asked to contribute to this issue with what kind of authority? Will the inspectors be chosen privately or will they be carried out, as always, by the state's law enforcement?
The only thing that comes to my mind after all these questions is 'are we falling victim to a madman's stone again? " or " Will they be able to make it happen? "
Other details of the subject are the obligation for people who fish by boat to have at least an associate degree inspector on their boats, and things like that. I don't need to go into details because it's not relevant to us.